Change eye color
Today, many people are looking to change their eye colour easily and quickly. Wearing coloured contact lenses to have a different eye colour, either every day or from time to time, is not however entirely harmless.
Contact lenses come in blue, green, grey and even purple; there is a whole range of coloured contact lenses that you can buy over the counter. Such lenses are indeed easy to use and have an attractive price, but they can lead to some complications, such as infections, damage to the cornea, ulcers etc. Cases of blindness connected with the use of such lenses are frequently reported by eye doctors.
These lenses, which can be bought online very easily, do not always meet applicable safety standards. Further, you must remember that a contact lens is a foreign body in the eye!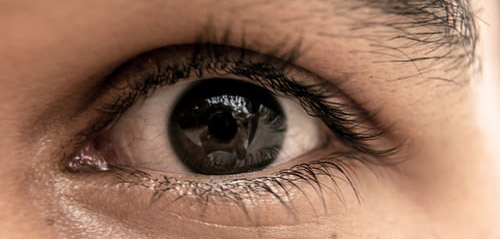 Some people cannot tolerate contact lenses. There may sometimes be contra-indications. The successful use of contact lenses depends on certain criteria such as the quantity and quality of tears, the curve of the eye or medical history. In any event, an ophthalmologist must first carry out a medical examination and confirm that the individual can wear coloured contact lenses.
The hygiene requirements relating to the use of coloured contact lenses, even if such use is temporary, are as stringent as those applicable to the use of prescription contact lenses: you must wash your hands before handling the lenses, not put them in contact with water, not keep them on when you sleep and not share lenses with anyone else.
Alternatives for the use of coloured contact lenses Different techniques are available for changing eye colour:
● the use of silicone implants
● iris depigmentation
● keratopigmentation
Experts strongly advise against the use of first two techniques (artificial coloured iris implants and iris depigmentation), since they can lead to serious post-operative complications.
Keratopigmentation
The keratopigmentation technique is the safest method to permanently change the color of your eyes. It was developed by Dr Ferrari in 2013 and delivers excellent results.
Promoted by Neoris, this technique, practiced for many years on nearly 1000 patients, has proven itself over time. Even though slight eye dryness and some dazzling may be observed immediately after the procedure, those symptoms disappear very soon.
To date, no serious complication has been described. Surgeons must follow a very precise medical protocol.
---
Keratopigmentation is the safest method to permanently change the color of your eyes.

— Dr Ferrari
---
Discover the video of Marie-Sophie Lacarrau who explains her absence from the TF1 TV show for 5 months and who warns about the wearing of contact lenses and their danger (whether they are colored or not).